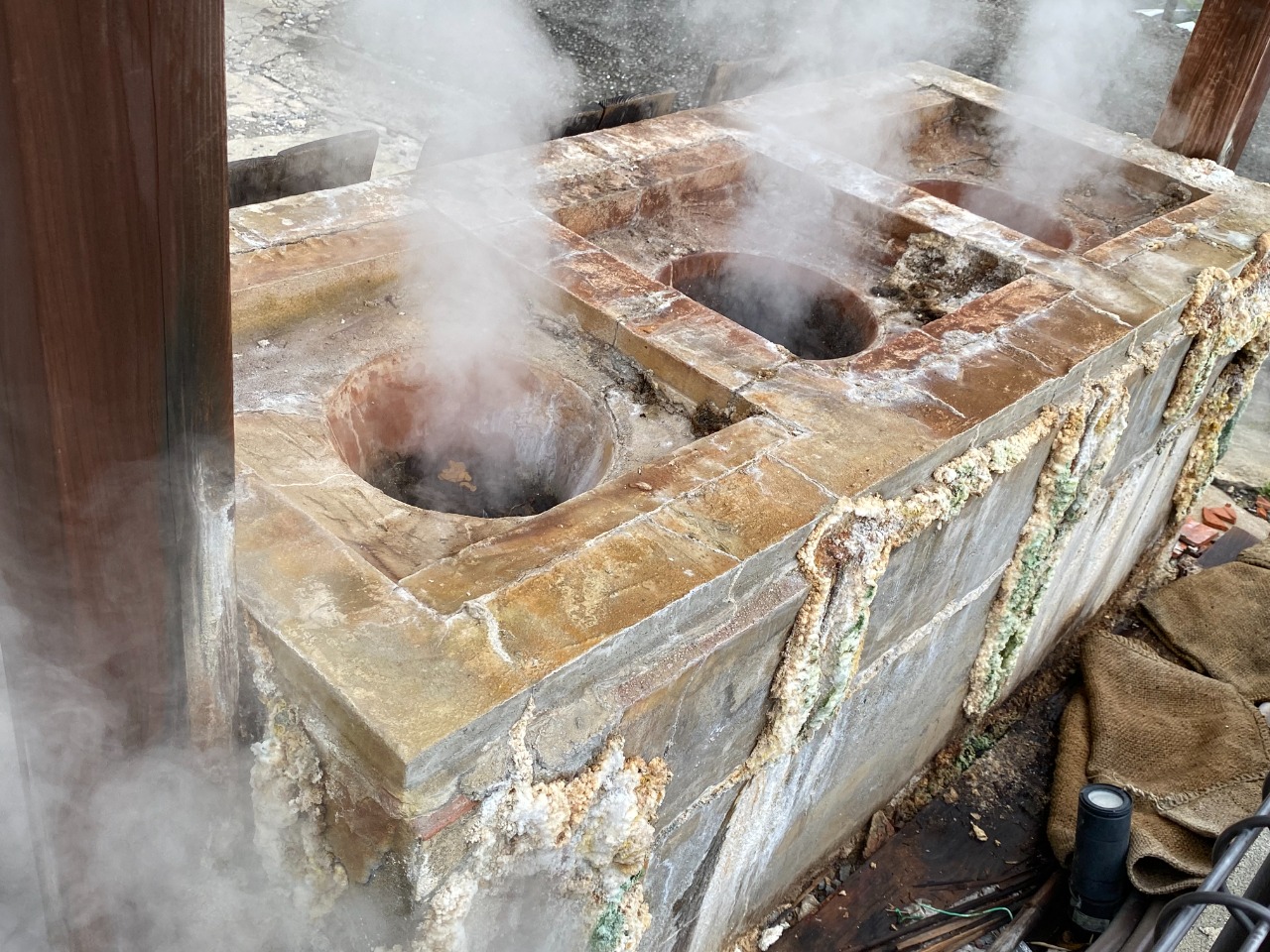 Beppu Kannawa Jigoku ("Hell") Steam Tour
A trip to experience the lifestyle and people of the region where the syncretism of Shintoism and Buddhism originated
【Local guides take you through the historical hot-spring culture of the area.】

The town of Kannawa Onsen takes its name from its famous onsen (hot springs). This spa resort town has long flourished as a therapeutic hot-spring destination, and guests can use a 'jigoku kettle' to steam food with onsen water and cook their own meals.

The unique dish of Kannawa Onsen is jigoku-mushi, in which fresh vegetables, meat and fish are steamed in a jigoku kettle (called a "hell") with 100 °C hot spring water. This guided tour is a great way to further enjoy the cultural cuisine of the region.

Walk through the back alleyways of Kannawa Onsen and visit hidden points of interest recommended by our guide. Procure ingredients and enjoy an original jigoku-mushi set meal cooked with a jigoku kettle, only available at Kannawa Onsen.

【Highlights】
◆Learn how the people living in the volcanic region of Beppu, one of Japan's leading hot spring towns, benefit from the natural spring water. Unravel the health therapeutic benefits of hot-springs and hot-spring cuisine.
◆Taste jigoku-mushi food that is steamed together in a hell kettle at a hot-spring hotel.
◆Take a guided walk through the back alleys of Kannawa Onsen for a better understanding of the area.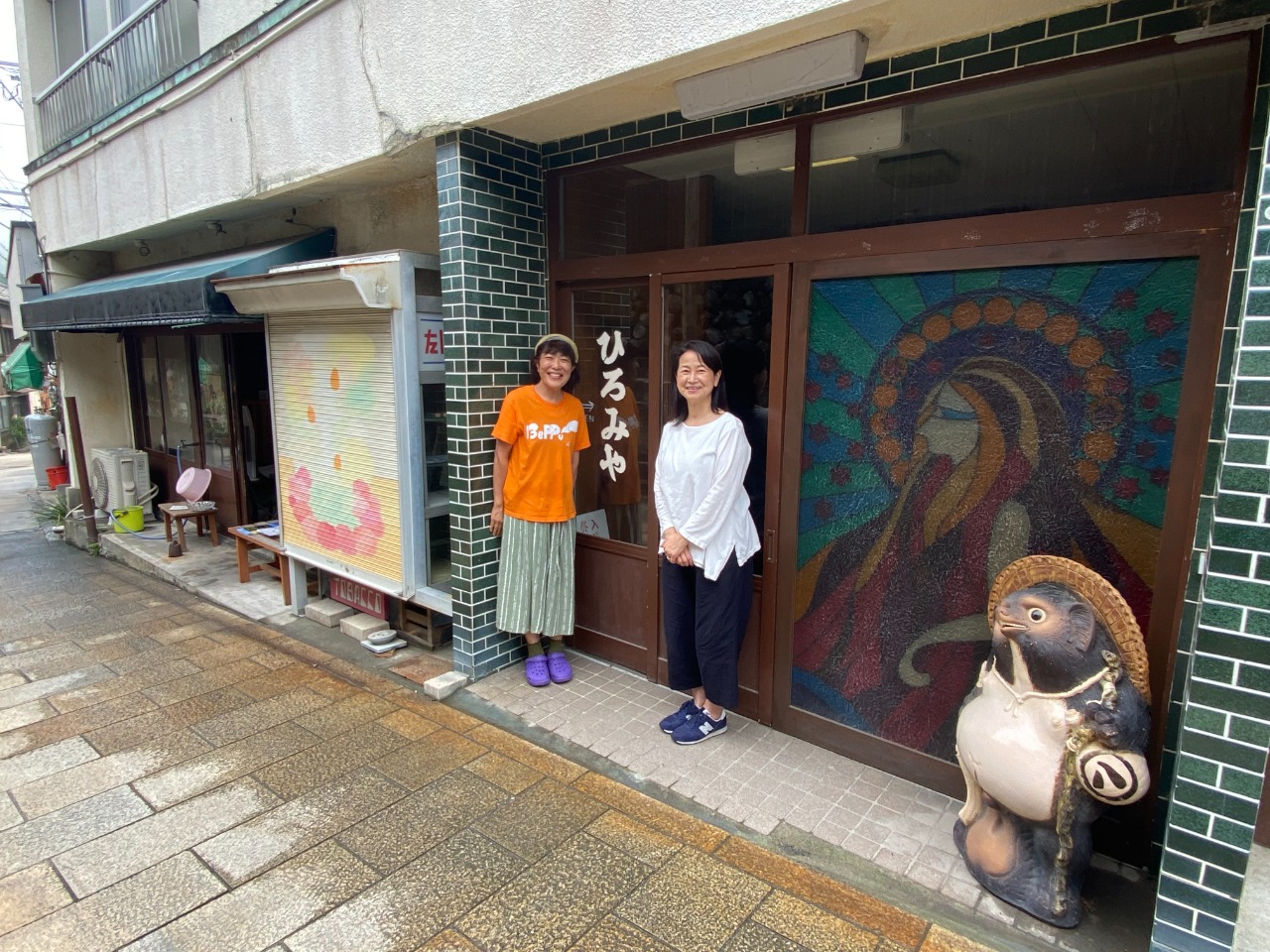 Organized by
Take a guided walk through the back alleys of Kannawa Onsen for a better understanding of the area.
Guide: English-speaking guide
Steaming concierge: Ms.Miho Sakai, Hiromiya
Jigoku ("Hell") Steam: Daikokuya Ryokan
Planning: Ms.Kyoko Inazumi
Tour Availabe Days

year-round
Application Deadline:7 days prior


Meeting Place

Daikokuya Ryokan
3, Kannawa-kami, Beppu City, Oita Prefecture
※Meeting point can be changed upon request.

Tour Fee

7,000 yen

Number of participants

3 to 15 peple
※6 years and over

Reservation

e-mail:jikuhaku@millennium-roman.jp
Application Deadline:7 days prior

Tour features

Meet at Daikokuya Ryokan
↓
Kannawa Onsen Alley Walk
↓
Hiromiya (procurement of ingredients, preparation with hell-steamers).
↓
Daikokuya Ryokan (hell steam and meals)
↓
End

Duration: Approx. 2 hours (60-min guided tour, 60 min for meal).

Taxis are available upon request (optional). Fare will be borne by the customer.
※Guides are for guiding only. Enjoy lunch on your own.

Duration

2 Hours

Starting Time

Please inform us of your preferred date and time.