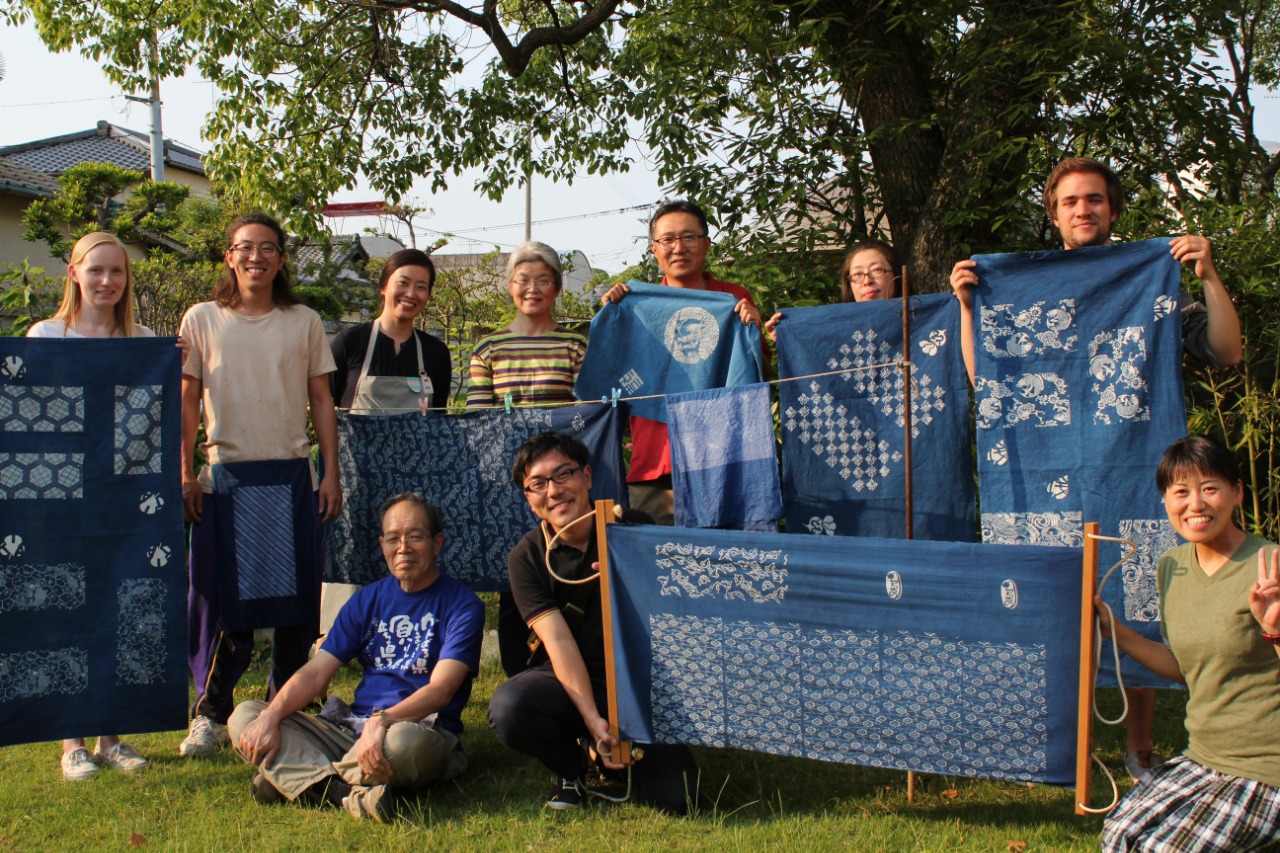 Indigo-Dyeing Experience. Learn Japanese Traditional Dyeing Techniques.
You can Participate with Empty Hands! Dyers Themselves Teach You!
You can gain first-hand experience of learning dyeing from our dyers.

There are two courses: a light course in which you can experience lightheartedly by using designs we have already prepared and finished applicating glue and a full-scale course in which you can experience application of glue to dyeing after choosing stencils you want to use from existing ones.

We hope it becomes the best memory for you by experiencing Japanese traditional dyeing techniques.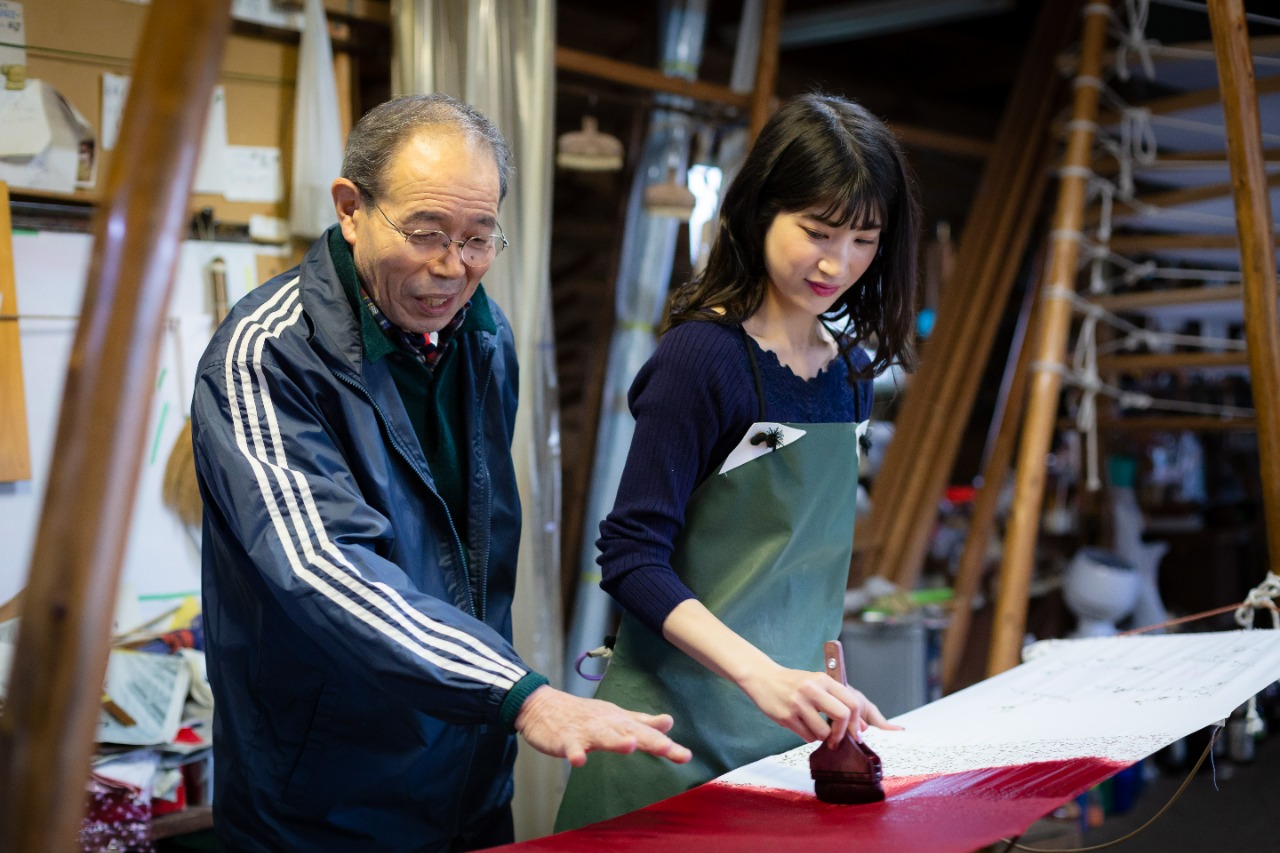 Organized by
Sanpuku-ya Yuba Dyer
We do stencil dying, textile printing dyeing, etc., mainly using a technique called "Tsutsugaki-zome (glue resist dyeing).
When we do Tsutsugaki-zome, we press glue for preventing a dye from soaking into cloth out of tubes while drawing on cloth.
Most objects that are closely related to everyday life including screens used at Japanese shrines or temples, flags, bedclothes, oilcloth, happi coats, wrapping cloth, shop curtains are dyed goods that are similar to what we make.
Tour Availabe Days

Except June~July

Meeting Place

Sanpuku-ya Yuba Dyer
2-1389-3, Tonomachi, Nakatsu City, Oita, 871-0055, Japan

Tour Fee

6,000 yen(Tax included)
*It includes fee for experience and material cost.

You will be guided by Japanese.
There is a cost, but we can arrange an interpreter.

Number of participants

Up to 10 people

Reservation

Toyonokuni Millennium Heritage Tourism Zone
jikuhaku@millennium-roman.jp

Tour features

1.Meeting up at Sanpuku-ya Yuba Dyer
We ask you to come to Yuba Dyer. We'll guide you to our workshop in the back of the shop.

2.Explanation
We'll explain the history of dyeing.

3.Carving stencils
*You can make your own stencils with your own design if you want to.

4.Choosing stencils
Please choose stencils you want to use from several kinds of fine-patterned stencils we have inherited from when we started our shop in Meiji Period.

5.Application of glue
Put frames on stencils, and applicate paste on cloth uniformly. After soaking paste by sprinkling water from the back, we'll dry it.

6.Dip-dyeing
Dip cloth into liquid of indigo, and dry it. After drying, we'll dip it again, and repeat these steps.

7.Drying
After washing a cloth in water, dry it.

8.Completion
Please bring dyed cloth home.

<For a short time>
The itinerary is from 6 to 8.
Several types of molds are available, so you can choose your favorite one from them.

Duration

7 hours(9:00 a.m. - 4:00 p.m.)

<For a short time>
9:00~11:00
14:00~16:00
Please contact us if you have any desired time.

Starting Time

9:00 a.m
Please contact us if you have any desired time.